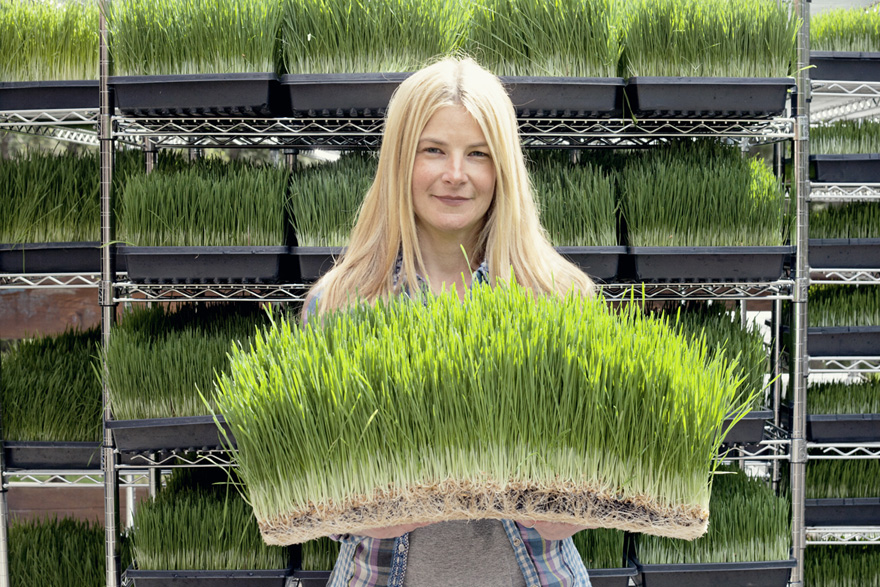 Meet Liane and Troy Kaltiainen - the duo behind Swheatgrass. These two have been living and breathing wheatgrass production for over 15 years, making it their mission to provide a quality product with purpose.

Built from the ground up, Swheatgrass is more than a business; it is their passion, love and purpose. What started out as a hobby growing for friends and family has grown into the Swheatgrass brand, providing local businesses with fresh wheatgrass trays and offering their flash frozen wheatgrass pucks to retailers across BC.

Their organic crops start with premium-select, non-GMO wheat berries and are grown in only the highest-quality mineral-rich soil. From there they add a good dose of love, mixed with their secret growing technique, resulting in the sweetest, most luscious wheatgrass available.

Liane can be spotted passing out green concoctions at local health food stores in Southern BC. Go find her, she'll make you smile and laugh and before you know it, you'll be hooked.